View Count: 793
The Apple Marina Bay Sans store, which Apple will surpass in Singapore, will be the world's first floating Apple store. The company's third store in Singapore will be named the lighthouse in the bay.
Apple has been a company that has succeeded in making itself known in the smartphone world and impressing the industry with the iPhone models it has released for years. The last example that comes to mind in this regard may be the notched screen design. This design shape has been adopted by many companies that wanted to enlarge the screen-to-body ratio after Apple.
In this article, we will talk about an Apple design again, but this time the subject of the design is not an iPhone or iPad, but a store. Apple's first floating Apple store in Singapore, known as Apple Marina Bay Sans.,
World's first floating Apple store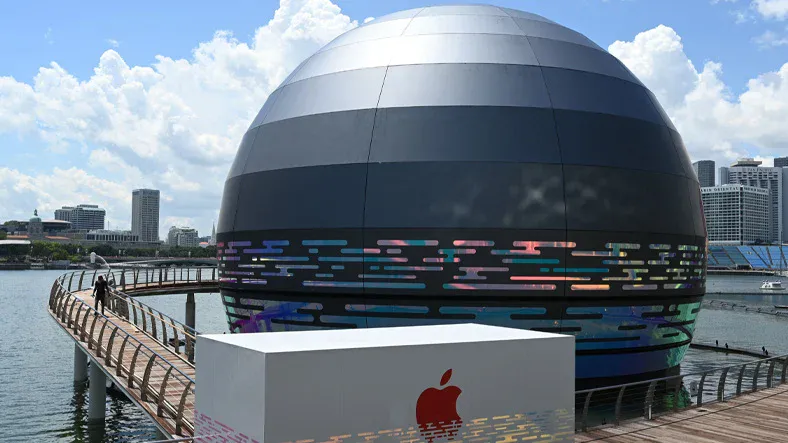 Apple currently has two stores in Singapore, Orchard Road and Apple Jewel Changi Airport, and is opening the third as a floating store. The store looks like a theater hall with an innovative design during the day. However, the real pomp of the store is revealed after dark.